Product Description
Physical Content Includes: Base Game, Sticker, Poster, Steelbook & Mask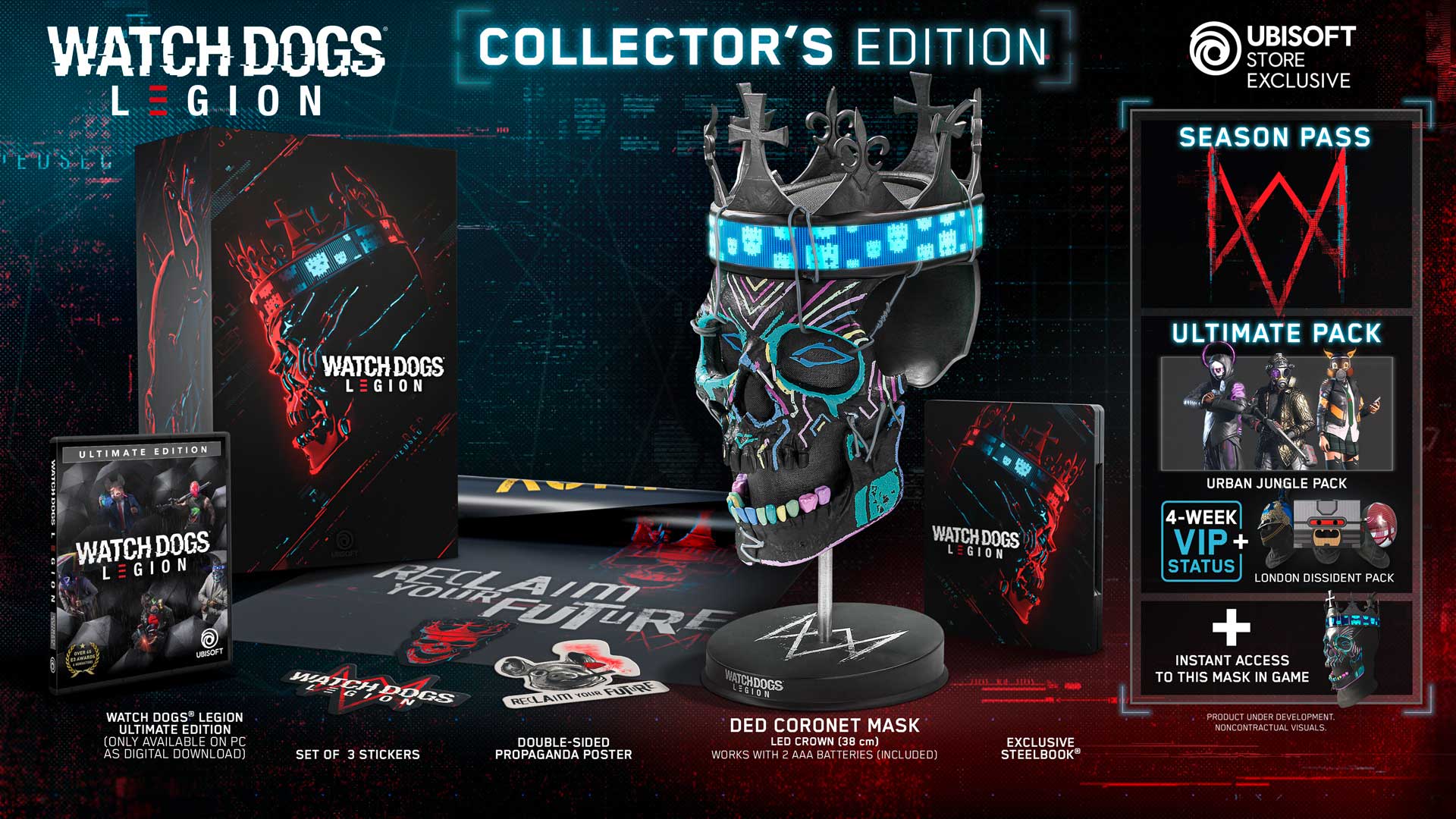 Digital Content Includes: Season Pass, Ultimate Pack & Golden King Pack [Pre-order Incentive]
Product Description
Get the Collector's Edition for the complete Watch Dogs: Legion experience. This edition includes the Ultimate Edition (base game, season pass, and Ultimate Pack), an exclusive Premium SteelBook, a Mask replica, posters, and stickers, all in a premium collector's box.
Features
Build a resistance from anyone in the world when you hack, infiltrate, and fight to take back a near-future London facing its downfall.

Experience a never-before-seen gameplay innovation that allows you to recruit and play as anyone in the world, each with a unique backstory, personality, and skillset.

Hack armed drones, deploy spider-bots, and take down enemies using an Augmented Reality Cloak.

Explore a massive urban open world, featuring London's many iconic landmarks and fun side activities.

Team up with your friends as you complete co-op missions and unique game modes.
​